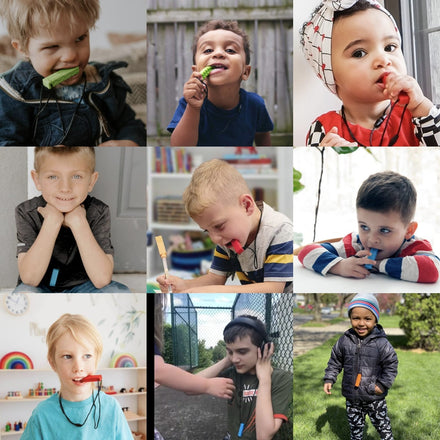 OVER 10,000 HAPPY CHEWERS!
Join The Growing SENSO MINDS Family!

Witness the smiles, the calm, and the satisfaction in our vibrant community. This collage represents just a fraction of the countless families and individuals who've discovered the benefits of our Lego and Bat Chewies.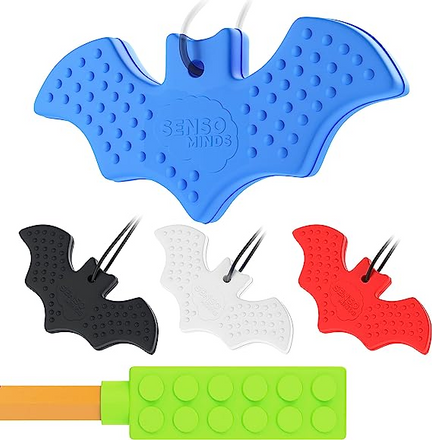 Bat Chew Necklace Set!
A superhero in sensory solutions, our Bat Chewies are safe, durable, and designed to satisfy chewing needs, promoting focus and relaxation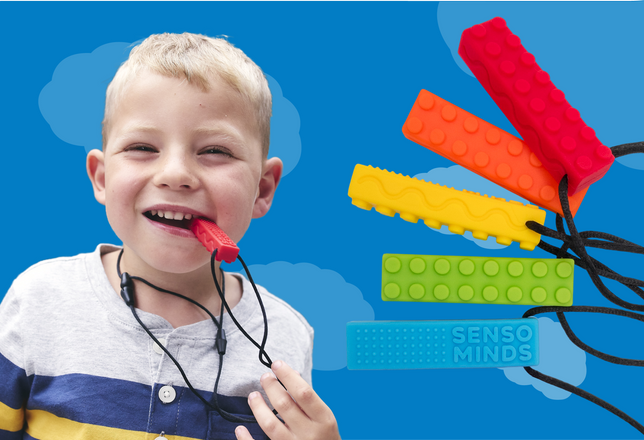 The Original Chew Necklace Set!
Children with sensory needs chew on everything, from their pencils, shirt collars and even their fingers. Perfectly balanced for oral stimulation and designed with a fashionable edge. Our Lego Chewies fit seamlessly into everyday wear
Testimonials from the senso minds family
...It helps little Bennett with his daily sensory needs. So instead of accidentally biting his shirt or a toy, it helps to keep him calm and go on with the day!
We are all about those sensory chews for oral sensory needs. @sensominds minds has a great pack to meet those needs!
This is ryker... he has this sensory thing where he chews on his shirts...we found these sensory necklaces, so he can chew on this instead of his shirts and he loves them !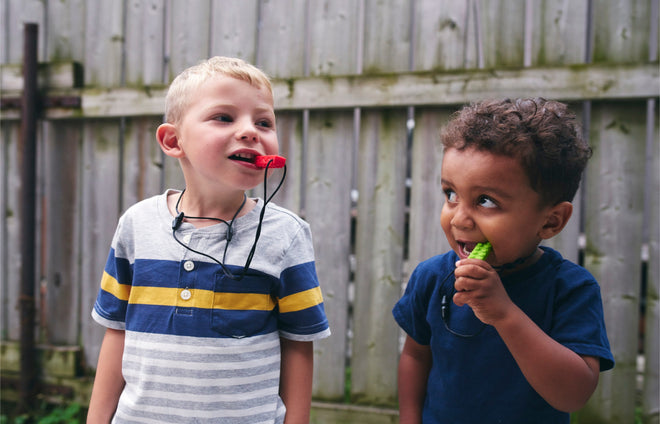 Nice to see you down here
Check out our line of Oral Motor & Teething toys designed specifically to provide sensory stimulation & soothing relief!